About Us
About Roses Today
proudly serves the Las Vegas area. We are family owned and operated. We are committed to offering only the finest floral arrangements and gifts, backed by service that is friendly and prompt. Because all of our customers are important, our professional staff is dedicated to making your experience a pleasant one. That is why we always go the extra mile to make your floral gift perfect.

Let be your first choice for flowers.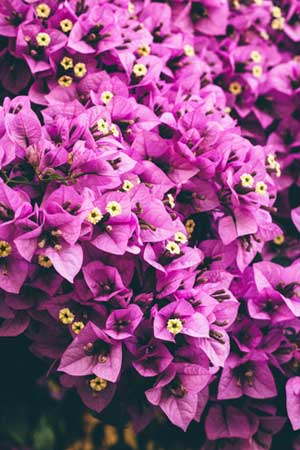 ---
Store Hours:*
*Our shop is open from 9:00 a.m. to 6:00 p.m., Monday through Saturday.

We are closed on Sundays.

To help assure on-time delivery during the busy holiday season, place your order at least 1 day prior to the following major holidays: Thanksgiving Day, Christmas Day, New Year's Day, Valentine's Day, Easter, Administrative Professionals Week, Mother's Day, Memorial Day, Father's Day, Independence Day and Labor Day.

Our shop will always be closed on the following holidays: Thanksgiving Day, Christmas Day, New Year's Day, Easter, Mother's Day, Memorial Day, Father's Day, Independence Day and Labor Day.
Payment Options
We accept the following payment types: Visa, Mastercard, American Express.
Contact Information
If you have any questions or need more information, please contact us directly at 707-898-3003. We're always here to serve you and make your flower-sending experience a pleasure.
Areas Served by Roses Today
Our shop serves the following areas: Las Vegas, Henderson, North Las Vegas, and Summerlin.
We also deliver to the following facilities
A Valley Memorial Crematory
Aberdeen Villa
Abundan Care Senior Ctr
Adult Care Alliance
Adult Care Senior Homes Inc
Aegis Of Las Vegas
Affordable Cremation & Burial
Agape Love Facility Inc
Alexandria Homes
Alta Care Home
Alterra Clare Bridge
American Casket & Monument
American Surgery Ctr
Arbor Gardens
As Time Goes By
Becky's Home Care
Beehive Homes Of Paradise Vly
Best Care Facility I
Bethlehem
Billie R Whites Senior Group
Bridge At Paradise Valley
Brighton Gardens Of Las Vegas
Bunkers Mortuary
Casa Grande Adult Care
Catholic Charities-Marian Res
Centennial Hills Hospital
Chancellor Gardens Of The Lake
Charleston Retirement Ctr
Cheyenne Care Ctr Inc
Cheyenne Residential Ctr
Comfort Keepers
Concorde Assisted Living Comm
Cottages Of Green Valley
Country Cottage Care Home
Country Meadows Group Home
Cypress Manor
Darlington Manor
David King Memorial Chapel
Davis Funeral Home & Memorial
Davis Funeral Homes
Delmar Gardens Of Green Valley
Desert Memorial Cremation Scty
Desert Rose Adult Care
Desert Springs Hospital Inc
Diagnostic Imaging Southern Nv
Docs 24-7
Domingo Care Home I & II
Dsamaritan
Duncan Manor Group Home
Eagle Ridge Adult Home Care
East Morning Star Care Home
El Jen Convalescent Hospital
Elderly Aristocrat Inc
Emmanuel Health Care Ctr
Epoch Assisted Living-Las Vgs
Espinoza Ter
Fairway Home For The Elderly
Fairway Home For The Elderly 2
Feli's Care Home
Flamingo Surgery Ctr
Florence Senior Care Home
Florine Gamble Guest Home
Forest Lawn Mortuary
Frank Perri
Garden Manor Alzheimer
Garden Memorial Funeral Home
Gaye Haven Intermediate Care
Golden Acres Retirement
Golden Angels Home Care
Golden Home Care
Golden Home Care II
Golden Meadow Residential
Golden Oasis
Golden Oasis #2
Golden Sunshine Manor Adult
Golden Vista Group Home
Golden Years Serenity
Goldring Diagnostic & Surgical
Good Shepherd Rest Home I
Good Shepherd Rest Home Iv
Grand Court Las Vegas
Grand Plaza Apartments
Green Valley Elder's Care
Hacienda Senior Guest Home
Harrisions-Ross Mortuaries
Health Protective Guest Home
Healthsouth Hospital
Healthsouth Rehab Hospital
Healthsouth Rehabilitation Ctr
Heritage Park Apartments
Hinson Retirement & Care Ctr
Hites Funeral Home
Home Care-Giver Svc
Horizon Specialty Hospital
Ihs Of Henderson
J & J Borbon Elderly Care Home
Jory Trial Home Home Care
Kimberly Home Care
Kimberly Place-Las Vegas
Kindred Hospital Las Vegas
Lacy Lane Alzheimers Home
Lake Mead Hospital Medical Ctr
Las Vegas Healthcare & Rehab
Las Vegas Surgery Ctr
Las Ventanas
Life Care Ctr
Life Care Ctr Of Paradise Vly
Loving Care Alzheimers Fclty
Maharlika Adult Care Home
Manor
Maycliff Mobile Home Park
Meadows-Mobile Home Community
Michael Way Adult Home
Montara Meadows
Montevista Hospital
Monthill Care
Morning Glory Alzheimer's Home
Morning Star Care Home
Mother Of Perpetual Help Adult
Mother Theresa Homes
Mother's Best Adult Care
Mountain View Hospital Inc
My Home Care
Mystic Haven
National Assoc Of After Care
Neptune Society Of Nv
Nevada Healthcare Assn
Nevada Hospitalists Ltd
New Horizons
Nv Cremation Or Burial Svc
O & R Group Care
Oak Leaf
Oakhill Home Care
Olive's Manor
Our Lady Of Perpetual Help
Palm Mortuaries & Cemeteries
Paradise Home Care
Paradise Valley Home
Parkway Surgery Ctr
Pecos Park Coach Club
Pedrigal House
Placid Home Group Care
Plaza
Plaza Regency
Plaza Surgery Ctr
Positively Kid's
Prestige Assisted Living Salon
Prime Care Facilities
Progressive Hospital
Quality Long Term Care-Nevada
Quality Nursing
Quinn's Desert Home
R O & A Assoc
Red Rock Assisted Living
Regent At Mire Loma Assisted
Renal Dialysis-Univ Medical
Rosa Linda Group Care II
Rose Cottage
Sachele Senior Guest Home
Sachele Senior Guest Home II
Sahara Surgery Ctr
Saint Mary's Group Home
San Roque Home Care
San Vicente Home Care
Senior Care Inc
Seville Terrace
Shadow Mountain Surgical Ctr
Silver Bridge Health Care Ctr
Silver Hills Healthcare Ctr
Silverstate Care Home
Southern Hills Hospital
Special Loving Care Alzheimers
Specialty Surgery Ctr
Spencer Retirement Villa
Spring Mountain Treatment Ctr
Spring Valley Hospital
Springs At Lone Mountain
St Bernadette Group Care I
St Francis Adult Group Care
St Francis Group Home
St Joseph Group Care
St Joseph Group Care III
St Joseph Group Care Iv
St Joseph Group Care V
St Joseph Group Care Vii
St Jude Adult Home Care
St Rose Dominican Hospital
St Rose Health Foundation
St Rose Home Health Svc
St Rose Parkway Imaging
St Rose Urgent Care
St Rose Wellness Ctr Anthem
Sterlingcare Assisted Living
Stewart Enterprised
Summerlin Hospital
Summerlin Hospital Medical Ctr
Sun City Anthem
Sunlake Terrace
Sunrise Children's Hospital
Sunrise Cremation & Burial
Sunrise Estate
Sunrise Hospital
Sunrise Hospital & Medical Ctr
Sunrise View Group Home
Sunshine Valley Elder Care
Sutton Terrace
Tenaya Surgical Ctr
Tenth Street Manor
Theresiane Adult Group Care
Three Crowns
Tlc Care Ctr
Torrey Pines Care Ctr
Transitional Hospitals Corp
Tri State Mortuary Svc
Umc Quick Care Ctr
Universal Hospital Svc Inc
University Medical Ctr
V Nicholas Adult Care Home
V Nicholas Group Home
Valley Hospital Medical Ctr
Valley View Surgery Ctr
Vegas Towers Apartments
Vegas Valley Convalescent Hosp
Villa Borega Manufactured Home
Village Oaks At Las Vegas
Visiting Angels
Westwind Assisted Living
Willow Creek Memory Care
Winner Haven Eldercare
Womenscare Center-Excellence
Specialty Services Provided by Roses Today
We specialize in the following services:

Large inventory of fresh flowers for any occasion
Weddings / Wedding Flowers
Sympathy and Funeral flowers
Birthday Flowers, Get Well Flowers, Anniversary Flowers
Plants
European/dish gardens
Modern and traditional flower arrangements
High-style floral arrangements
Silk flower arrangements
Dried floral arrangements
Extensive gift line
Gourmet fruit baskets
Gift baskets
Greeting cards
Roses Today Delivery Policy
A local delivery fee of $10.00 will be added to each order, for each address. (For deliveries outside our local delivery area, this fee may vary.)

U.S. orders must be received before 3:00 p.m. in the recipient's time zone to assure same-day delivery. Orders received after that time will be delivered the following day.

We will do our best to accommodate deliveries at specific times of day, but we cannot guarantee it.

We are unable to make deliveries on Sundays. Deliveries requested on this day will be delivered the following business day.

Delivery of orders to rural route addresses or cemeteries cannot be guaranteed.

We will be happy to accept your international orders if you call our shop directly. We are unable to accept international orders over the Internet.
Substitution Policy
Occasionally, substitutions may be necessary to create your bouquet due to the availability of certain flowers in various parts of the country. Care is taken to maintain the style, theme and color scheme of the arrangement, using flowers of equal value. Additionally, the substitution of certain keepsake items may be necessary due to increased demand, especially during major holidays. In single-flower arrangements, such as an all rose bouquet, or orchids, we will make every attempt to match the flower type, but may substitute with another color.
Privacy Policy
This privacy statement has been created in order to demonstrate our firm commitment to protecting customer privacy.

Information We Collect

If you open an account on our site or make a purchase, we need your contact information including your name, e-mail address and mailing address to complete your transaction.

When you visit our website, we also collect some basic information that does not identify individual users. We use this information to determine our users demographics and interests, so that we can better understand and serve our users.

"Cookies"

Cookies are small files which store certain information about your activity on the website and are stored on your computers hard drive. Our cookies do not contain any personally identifying information. We use cookies to let us know that you are a prior customer, so that you dont have to reenter information you gave us on your prior visits. Most web browsers automatically accept cookies, but most allow you to instruct your browser to prevent the use of cookies. However, if you disable cookies, you will not be able to use certain features of this website.

Our Use and Disclosure of Your Information

When opening an account or making a purchase, you have an opportunity to opt-in or opt-out from receiving emails from us. If you opt-in to receive information from us, we may use your purchase history, contact information and other registration information to provide you with more relevant information and email content. We may send emails to our users regarding changes in our services or other information we believe will be of interest to our users. If you prefer not to receive these emails, you can send us an email with the subject line no emails or reply to our email with the subject line no emails.

If you send us personal correspondence, such as emails or letters, or if other users or third parties send us correspondence about your activities on our site, we may collect such information. We may use that information and other information that we obtain from your use of our site to resolve disputes, troubleshoot problems and enforce our agreement for Terms of Use.

We may share aggregate statistics about our sales, traffic patterns and related site information with other businesses, but these statistics will include no personally identifying information.

We may share your information with Teleflora and other reputable vendors for the purpose of sending out special offers via email and/ or in connection with the services provided by our site such as the delivery of flowers. Your information will not be shared for any other purpose and will be kept secured.

We cannot ensure that all of your private communications and other personally identifiable information will never be disclosed in ways not otherwise described in this Privacy Statement. For example, we may be required to disclose information to the government or third parties under certain circumstances, or third parties may unlawfully intercept or access transmissions or private communications. We can (and you authorize us to) disclose any information about you to law enforcement or other government officials as we, in our sole discretion, believe necessary or appropriate in connection with an investigation of fraud, intellectual property infringements, or other activity that may be illegal or may expose us to legal liability.

Security

This site has security measures in place to protect the loss, misuse and alteration of the information under our control.

All user credit card information is securely communicated using secure socket layer (SSL) software, which is the industry standard and among the best software available for secure commerce transactions.

All user information stored on our server is stored in an encrypted format. Notwithstanding these efforts, we caution you that perfect security does not exist on the Internet.

Linked Sites

If this site contains any links to other websites, we are not responsible for the privacy practices or the content of such websites.

Changes to Privacy Statement; Consent

We may update this Privacy Statement from time to time. You should check this page periodically for changes. By using our site, you consent to the collection and use of your information by us as described in this Privacy Statement.

Questions and Comments

We welcome your questions and comments about this Privacy Statement.